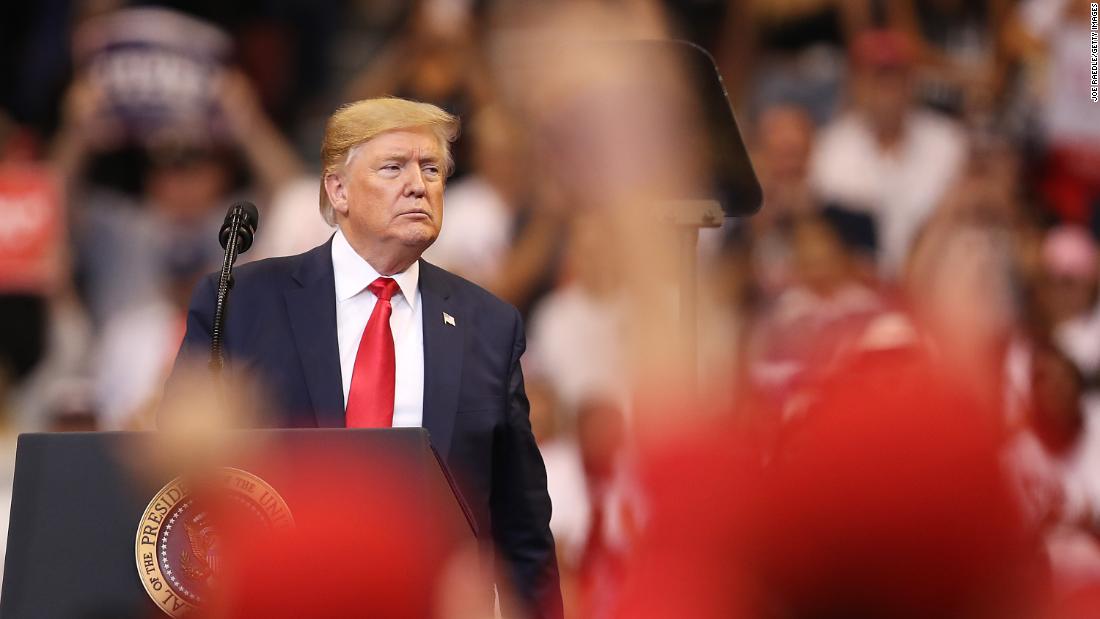 Republicans won't be able to stop House Democrats from voting to impeach Donald Trump. But as it stands Republicans are unlikely to vote for convicting the liar-in-chief, thus forcing him from office. But the jury is still out. We need about 20 Senate Republicans to do their duty and stand up to the crimes of Donald Trump:
There are positive signs pointing to Republican defections:
Two of the House Democrats from the reddest districts in the country just announced they'd vote to impeach President Trump. It's a huge boost for their party ahead of the third presidential impeachment in U.S. history.

Reps. Joe Cunningham (D-S.C.) and Ben McAdams (D-Utah), a pair of freshman Democrats from deep red congressional districts, said Monday afternoon that they'd vote to impeach the president. Of the 10 freshman House Democrats in the Trumpiest districts, six have now said they'll vote to impeach him.
The case can be made that Senators voting against conviction would go down in history as having betrayed their oaths of office, and their country. They would also be targets in their next election. The Republicans have to worry that this president is a drag on the party. And that could cost them their jobs. Nice argument for impeachment and conviction:
It may be a no-brainer for Senate Republicans to keep President Donald Trump in office — but it's becoming clear that Democrats mean to make them pay a heavy price for saving the President in his impeachment trial early next year.

In a sign of the high-stakes politics to come, minority Democrats are not waiting for the House to impeach Trump — a move expected on Wednesday — before they open the political battle in the Senate.

In an ironic touch, they are echoing the process complaints that House Republicans used to complicate Speaker Nancy Pelosi's strategy. And they complain that GOP plans for a swift Senate trial would subvert justice and fall short of the constitutional duty expected of senators.
And some Democrats, who come from Trump districts, are doing their duty and voting for impeachment. That sends a message to the Republicans: we are not afraid of your voters:
Democratic Representative Elissa Slotkin, co-author of a column that helped launch the impeachment inquiry of President Donald Trump, ended months of uncertainty on Monday by telling voters at a noisy town hall meeting that she will vote for impeachment.

The cheers – along with chants of "Impeach Slotkin, keep Trump!" – that greeted her decision underlined the wrenching partisan pressures that vulnerable Democrats in swing districts have faced ahead of this week's planned House vote on impeaching the Republican president.
It would be useful to point out that real Republicans, some of whom have left the party, hate Trump as much as Democrats. Republicans in the Senate should be shamed by their support for a president who is not really a GOPer. And that he is destroying the party:
A group of top Republican election strategists announced Tuesday a project to defeat President Trump and those who support his ideology in the 2020 elections in a New York Times op-ed.

The big picture: Called the Lincoln Project, the effort is "aimed at persuading enough disaffected conservatives, Republicans and Republican-leaning independents in swing states and districts to help ensure a victory in the Electoral College, and congressional majorities that don't enable or abet Mr. Trump's violations of the Constitution."
And if Trump is not convicted by the Senate we have a another weapon–mass protest:
In July of 2019, the people of Puerto Rico showed that you can remove a corrupt chief executive without recourse to impeachment. Governor Ricardo A. Rosselló, already unpopular thanks to his administration's incompetent response to Hurricane Maria, became the target of a mass movement pushing for his ouster after the leak of text messages demonstrating that he and his cronies were engaged in sleazy backroom deals and used crude, misogynistic language. Over the course of two weeks, hundreds of thousands of Puerto Ricans flooded the streets in raucous, disruptive protests. There was talk of impeaching Rosselló—but that proved unnecessary once he resigned in the face of the public's revolt.

Unleashing the power of mass protest to force resignation is rare in America but common elsewhere. Indeed, we seem to be living in an age when it's not unusual for street protesters to topple governments. From South Korea to Spain to Iceland to Finland, street protests have played a key role in bringing down despised heads of government.
This appeared in the NY Times. Mass protest is essential if we are to remove Trump. In fact, there would not have been an impeachment vote tomorrow without it:
"Protests work," as Kauffman has said — not always, of course, but often "when groups are willing to be bold in their tactics and persistent in their approach within the broad discipline of non-violent action." As Vox's Matthew Yglesias wrote last week, public protest "serves as a powerful signal to the rest of society that something extraordinary is happening." If anything, protest may be more important than in the past, because the elite institutions that helped bring down Richard Nixon, like political parties and the national media, are weaker today.

…So it's time for a sequel to that first Women's March — an Americans' March, in which millions of people peacefully take to the streets to say that President Trump must go. And it's time for a more intense grass-roots campaign directed at his congressional enablers, one that conjures the respectful intensity of the save-Obamacare campaign. Even if the Senate still acquits Trump, a new protest movement can help galvanize people to defeat him, and his enablers, next year.
It's happening everywhere. Not it's our turn: